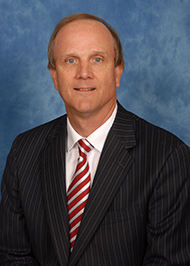 About Blann Britton

Vice President, Financial Advisor
Since 2003, Mr. Britton has assisted his clients by developing customized financial strategies to help them achieve their life goals. He is licensed to manage clients' investments using stocks, bonds, mutual funds, ETFs, and closed-end funds in taxable and tax deferred accounts (including IRA accounts and retirement plans). He also provides life, health and variable contract insurance products.
Blann joined B. Riley Wealth Management in 2009 from Prudential Securities. Prior to that, he was President and General Partner of a family-owned multi-million dollar farming operation located in Crittenden County, Arkansas. He was also founder of Britton Planting Company and responsible for all actions and operations of the farm.
Blann understands that everyone's financial needs are different, and his first responsibility as a financial advisor is to "Listen, listen, and listen some more." He knows he can be an effective financial advisor only as long as he can understand as much as possible about his clients' needs and aspirations. Then, leveraging the deep and broad resources of B. Riley Wealth Management, Blann works closely with you to devise unique financial strategies and investment management to meet your specific objectives and risk tolerance.
Contact Blann today to learn more about his services and how B. Riley Wealth Management can help you and your family reach your financial goals.